Our mission is to ensure that all technology projects do succeed, without wasting your time, money and reputation.
We achieve this goal by bridging the management gap and "digitizing the business idea".
Ian Morrison
Digital Business Strategy Expert
Design

Manage

Deliver
With a
powerful framework of Management tools and Design Processes
, we aim to build a common language for projects throughout the digital business development lifecycle.
These help your business managers and our technology professionals see eye to eye and succeed in projects we design and develop together
Ian Morrison
Digital Business Strategy Expert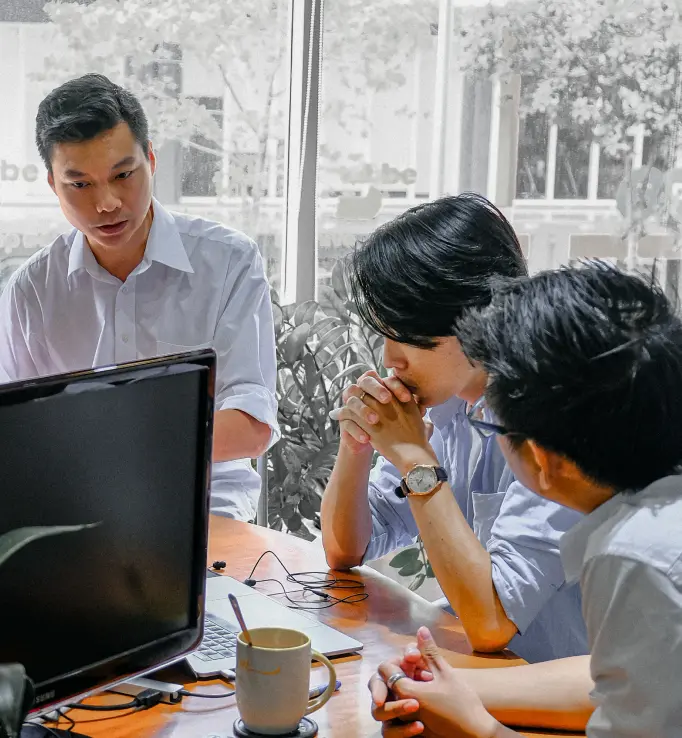 Loc Le, Thinh Pham & Duong Tran
CTO, Tech Lead & Front-end Engineer
Design

Manage

Deliver
GKIM lead projects with the best of understanding of business requirements. Our production teams understand the nature of the value, not just the technology tasks, that we must deliver for our clients.
We plan our deliverables with straightforward, jargon free documentation. Every billable scope of work should be signed off, with a budget and delivery schedule, before committing customer time and money on execution.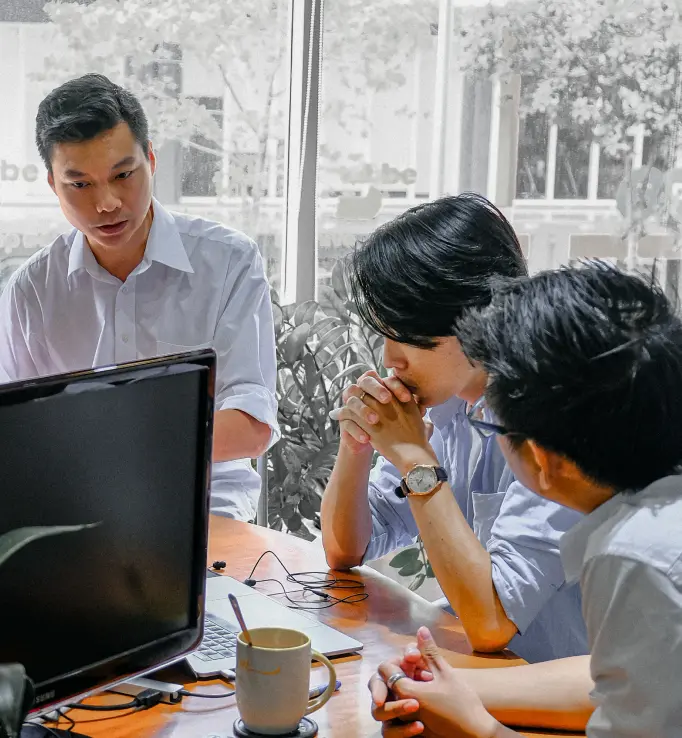 Loc Le, Thinh Pham & Duong Tran
CTO, Tech Lead & Front-end Engineer
Discover
 Business Requirements
Digital Business Idea
Production Strategy
Strategic Components
View details
Product Design Documents
Production Planning
Technical Design
View details
Develop
 Software Solutions
Sprint Designs
Sprint Management
Working TEchnology
View details
Evolution Planning
Maintenance Management
KPI's and SLA's
View details
Design

Manage

Deliver
1. Technology
GKIM can draw on a wide range of technological capabilities for our projects, as illustrated below. We use the most appropriate frameworks, cloud services and technologies for each project. GKIM prefer the best of leading edge, proven capabilities, to expensive and unproven "bleeding edge".
Django, NestJS, NextJS, Wordpress, Laravel, React, VueJS, NodeJS.
Modern web development architecture with JAMstack.
LAMP, LEMP, MEAN, etc
AMP (Accelerated Mobile Pages)
Progressive Web App
Cross-platform Mobile App Development with React Native
AWS (Amazon Web Services)
GCP (Google Cloud Platform)
Azure (if required)
Python, Javascript, PHP, Swift, Java, HTML, CSS
Mobile Developments: Native iOS, Native Android; and React Native, Flutter
DevOps: CI/CD, Serverless Architecture, cost optimized
AI / ML, Tensorflow
3D Graphics: Unity
BI: PowerBI
2. Outsourcing
Some scarce or advanced technologies and specific capabilities are occasionally outsourced from expert consultants and specialist providers. GKIM follows a tight process of briefing, oversight, quality control and securing of such IP for our clients.
3. Security
Our deliverables and processes have been certified SOC 2 Type 2 compliant by Vanta.